Meet Our Top Dog And Company Founder, Patrick

Pack N' Go Movers, are the Austin Moving Company serving all of Austin and State-wide Texas! Pack N' Go Movers is a locally owned moving company based in Round Rock, Texas. Pack N' Go Movers are no strangers to safe moving! We are operated by a former emergency room nurse, Patrick Briant, who has years of experience as a professional mover.
The idea of Pack N' Go Movers came about when Patrick was a nursing student in college working as a professional mover managing in-state moves and out of state moves. Patrick has combined his years of moving experience with his passion for helping people and has put together a solid team to provide Austin, TX with the best movers in town.
Free Moving Quote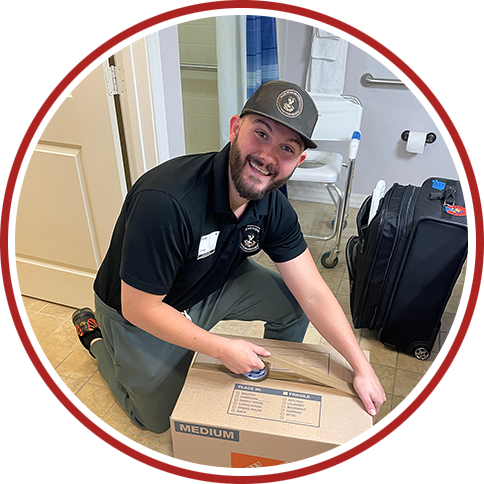 Xavier R.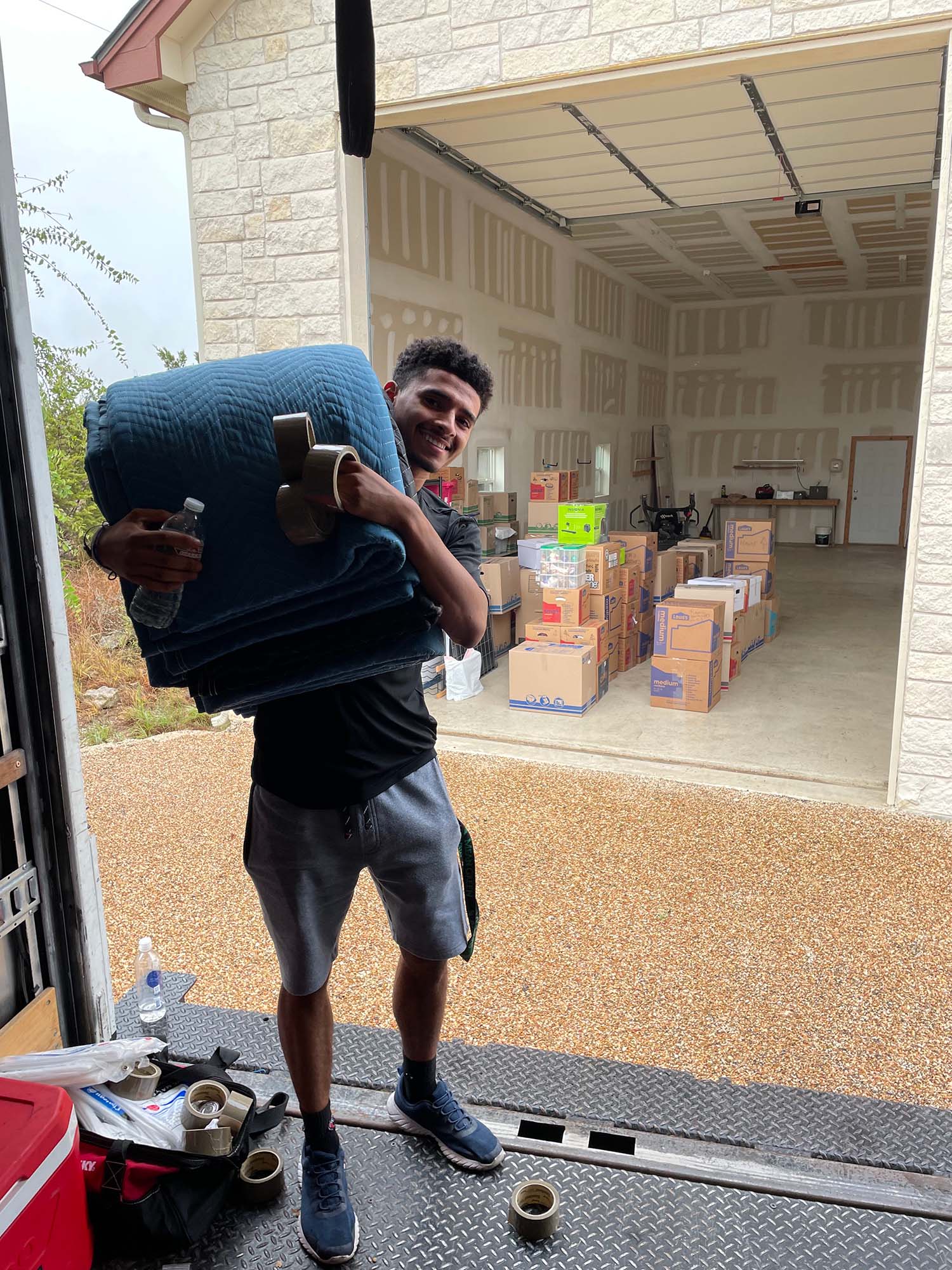 Jose C.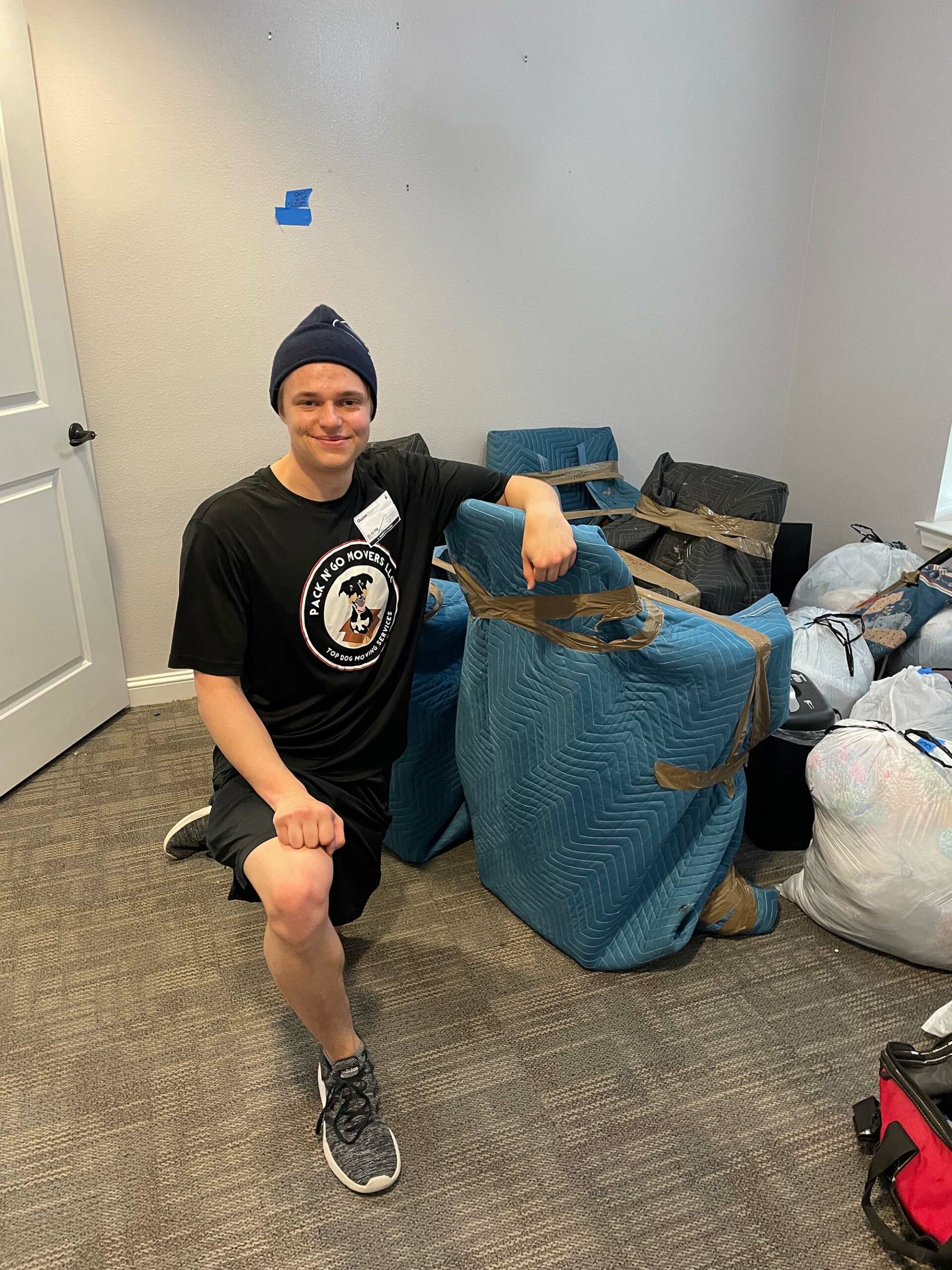 Quinn P.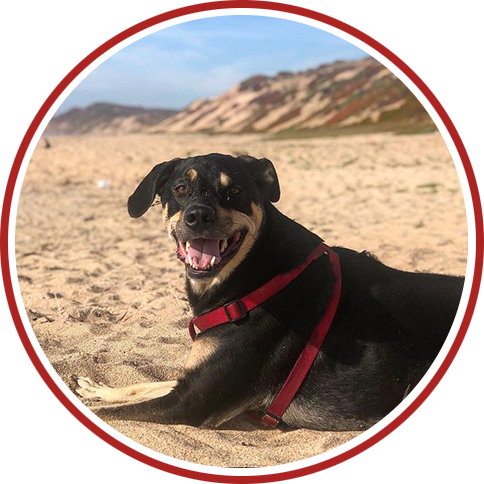 The Story Behind
Our Logo
The best movers in Austin also have the best dog in Austin. You may be wondering who the dog is in our logo. The dog's name is Roscoe! Roscoe is Patrick's dog and they have traveled to 30 States together while Patrick was working as a travel nurse. These two clearly know the routes in the country to move your home safely and efficiently.
Your best move would be to move with these experienced movers! Roscoe currently serves as the CBO (Chief Barketing Officer) for Pack N' Go Movers and can be seen "on the move" in Austin. Feel free to say hi!
Free Moving Quote
Punctuality
Here at Pack N' Go Movers we value your time. We know how stressful moving can be and the last thing we want to do is add stress to your move by being late. Being on time for us, means arriving early. We aim to be 15 minutes early to every move. Yup that's right, EVERY MOVE!
Teamwork
A pack is only as strong as their weakest link. Here at Pack N' Go Movers all of our movers go through our "Top Dog Training Program". During this training program, our company founder and current movers teach our "young pups" the importance of teamwork. Our movers quickly learn during training that, "many hands make light work" and through this process we have created a positive company culture.
Safety
Our company was founded by an emergency room nurse who preaches the importance of safety. Safety is perhaps one of our most important values and we stress this on EVERY MOVE! We have the best packing and preparation processes in the entire moving industry! The results and facts speak for themselves. The likelihood of us damaging something on a move is a less than 3% chance, compared to the national average of 40%!
Communication
There's no one who communicates better with our clients than us. Our courtesy call check-in process will keep you informed and in the loop before, during and after the move! We know how hectic people's lives get during the moving process and were here to help every step of the way.
Top Dog Service
Here at Pack N' Go Movers we grade all of our movers on their ability to provide "Top Dog Service". This means much more than providing an excellent moving service. Top Dog Service means we upheld our values during the moving process, we wrapped and packed every item with care, our movers were polite, kind, and courteous. But above all, Top Dog Service means we made your new place feel like home.
Positive Attitude
There will be times during the moving process where stress starts to creep up on you. You may start to feel overwhelmed, tired, hungry and just "over it". All of our movers remain positive during stressful situations and long moving days which can definitely help alleviate your stress! Our team's positive attitudes is the reason why we have the best company culture at Pack N' Go Movers! Our movers have been referred to as, "the nicest movers ever".