The fastest and safest way to resume operations quickly after a big move.

Moving an entire office is a multi-day project that can bring unnecessary stress to a busy business on a time crunch. But what if we told you a hassle-free move is possible? At Pack N' Go Movers, we specialize in commercial moves that are fast, efficient, and safe.
We understand the importance of getting you settled into your new space with minimal disruption, which is why we are ready to make your move as quick and easy as possible.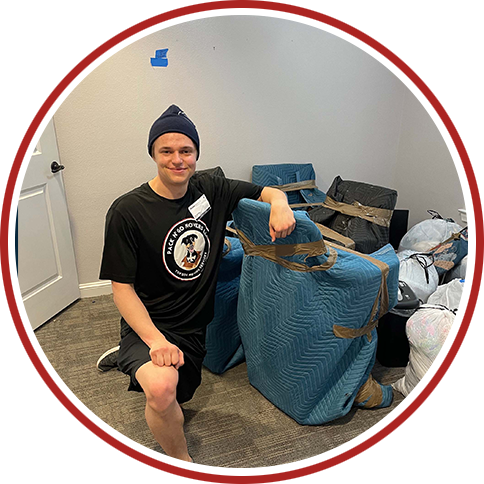 The

Common Challenges

of Commercial Moving
No move comes without its challenges. But moving a business can be more difficult to carry out successfully than moving between homes. When a business moves its office, owners and employees face challenges that are especially unique:
Limited Time and Budget
Closing down doors during a move means a halt in business operations and potentially a plunge in profits. Businesses don't have the luxury of taking their time during a move. They need to move quickly and swiftly—a task that's daunting and seemingly impossible. We are expert commercial movers and can provide you with a comprehensive timeline and budget to make your move fast.
Unanticipated Costs
We understand that unexpected costs can add up quickly during a move and leave businesses in a difficult financial situation. At Pack N' Go Movers, we're honest and transparent. We'll never double charge our clients or upsell them on services they don't need.
Our Services for Commercial Moving

From packing printers and computers to office supplies and even your personalized desk, our commercial movers can take care of everything. We'll even disassemble and assemble your entire office the way you like it. With our services, you don't need to worry about a thing.
A Commercial Moving Process

You Can Count On

with Pack N' Go Movers

When it comes to handling and moving your belongings, we take your stuff seriously. That's why we practice honesty. Our transparency starts from the moment you reach out to us and continues throughout our process:
Our commercial movers will arrive at your doors with our moving trucks and with the proper equipment to make your move a breeze. We do a walkthrough of your space and determine which items require special care, assess the order of the items that will be moved, and confirm your estimate before getting started.
2. Preparation & Protection
Our movers carefully prepare and protect all your items. We begin our moving process by laying out floor runners and door jambs to protect your office space and belongings from any potential moving damage. We use the highest quality and strongest packing materials to ensure all items arrive at your next location unscathed.
After the prep work is complete, our commercial movers will safely and strategically load your items onto our commercial trucks. Before we leave, we'll do a second walkthrough to make sure everything is ready for transport. Following a similar process, we take caution in unloading and placing your items in your new location.
Putting your furniture back together can be a dull and complicated process. Pack N' Go Movers can take this task off your plate with our disassembly and assembly services. We have experience putting entire offices together, so let us assemble your furniture and office space while you relax.
Where We Stand Out

Going with just any moving company isn't an option when it comes to your business; you need a company you can depend on. But at Pack N' Go Movers, we do more than the bare minimum, and we have the stand-out attributes to prove it:

No Additional Travel-Fee
We understand that the unpredictable costs of moving can be a burden to many businesses, so we don't charge any additional travel fees. Gas and mileage are included in our hourly rates!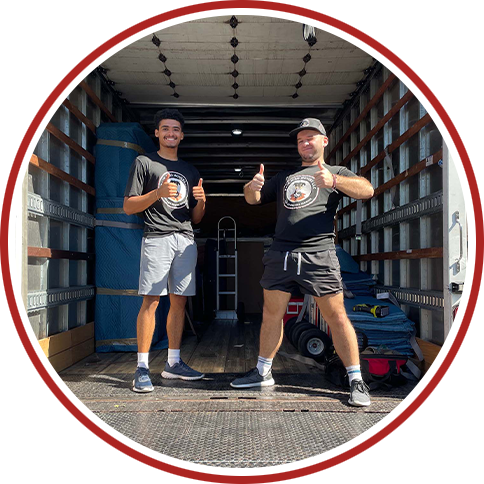 Leave Your Commercial Move to the Professionals At Pack N' Go Movers
At Pack N' Go Movers, we understand the challenges that come with commercial moving and are here to help you every step of the way. With our comprehensive approach, experienced commercial movers, and storage solutions available, we can provide a hassle-free move for your business. Contact us today for a free estimate!
Free Moving Quote